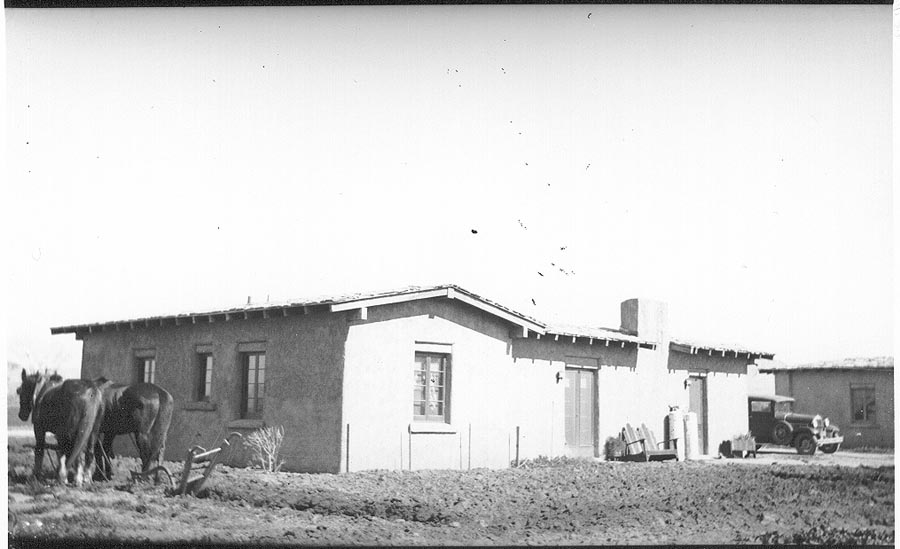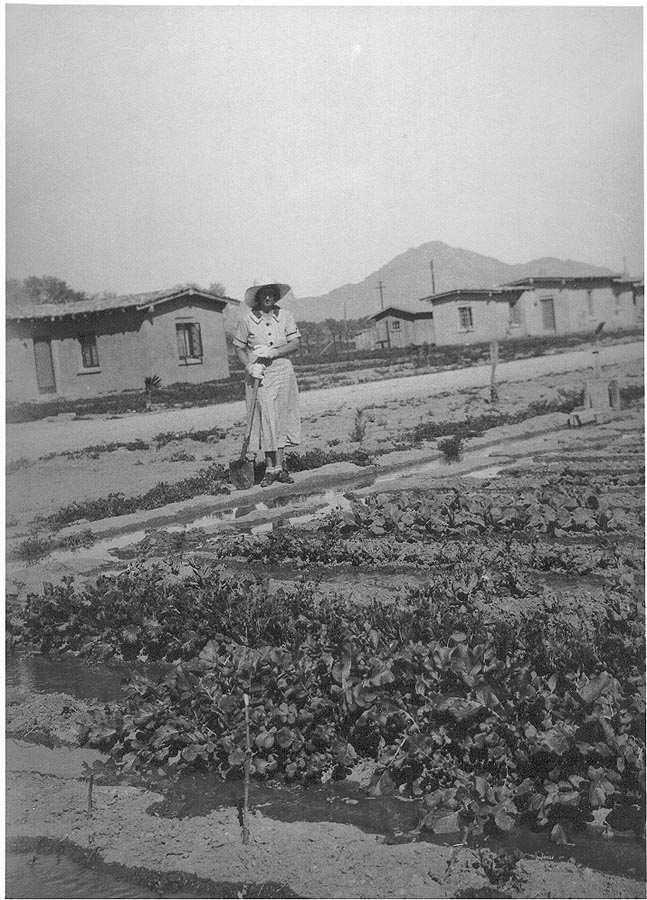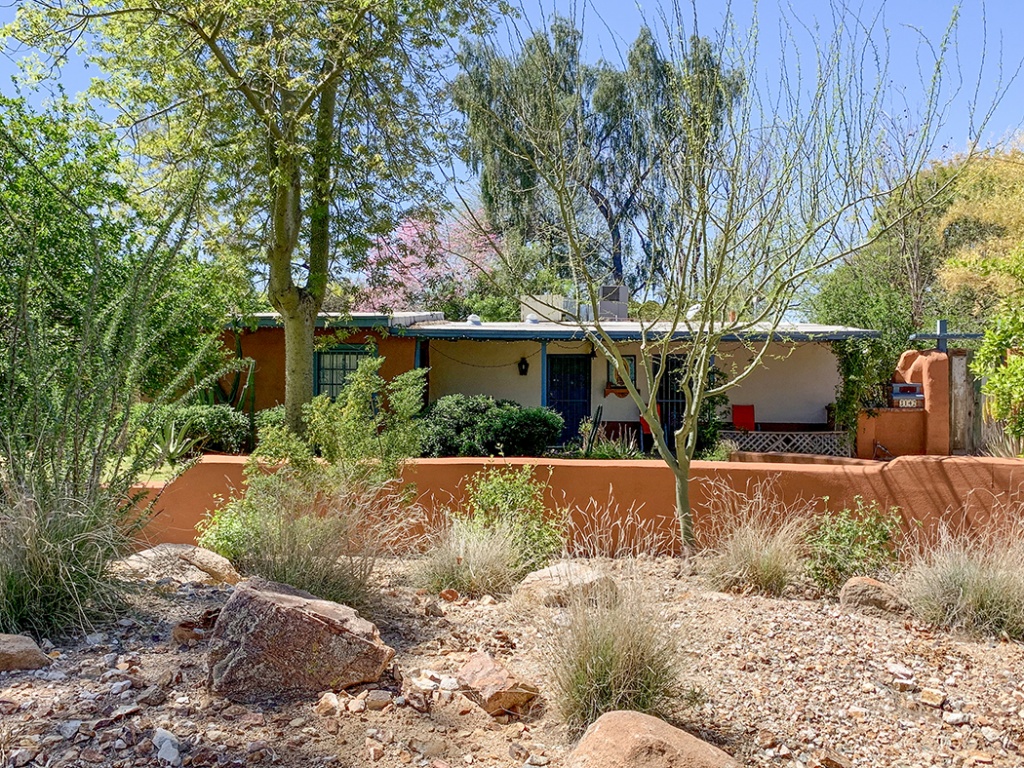 I've discussed a specially-designed neighborhood before when I talked about Idylwilde Park. Phoenix Homesteads is another purpose-built neighborhood and one of our historic districts and a rare surviving example of one of the New Deal's more controversial attempts to put the country back to work.
The Homesteads was a program of the Subsistence Farming Division of the US government, as part of the "back-to-the-land" movement. The program's concept was to create low-income housing on one- to five-acre plots where families could grow vegetables and citrus and raise chickens and other small livestock. Families were required to have part-time industrial employment, so the location — north of Thomas and west of 28th St. — was chosen based on its relative proximity to local industries. These families applied to the program and rented the homes and land they worked. The program was controversial because some thought it sounded too much like communism. In total, only 35 such communities were developed nationwide and Phoenix Homesteads is the only one in Arizona.
If you've ever driven through it, even by accident, you would have recognized you were in a unique place. The flood irrigated neighborhood is lush with vegetation. There are many varieties of trees here — Washington Palms, Aleppo Pines and many types of fruit trees trees — and they are so large they touch over the street. The large trees and thick vegetation are a large part of what makes this area special. Homes were modest, Pueblo Revival style built of mud adobe bricks that were made on site. Floorplans were not standardized, so each of these homes is different.
Over the years the area has become a garden oasis in the middle of town. Owners paint their adobes beautiful colors, plant amazing wildflower gardens and add artwork to their yards. The Phoenix Homesteads have a great website with lots of historical material, and most of these historic images came from that site.