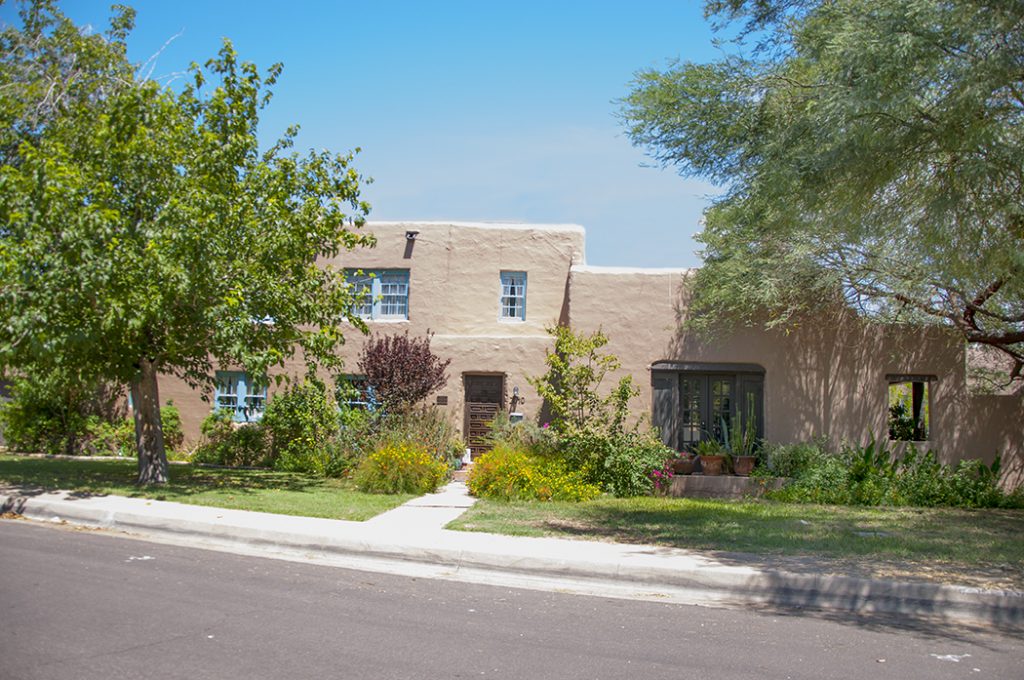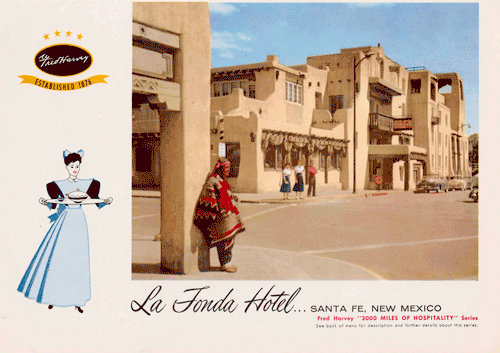 2040 Encanto Drive SE
When land developer, Dwight Heard, started work on his new high-end community, Encanto, he envisioned it to be the "Bel Aire" of Phoenix, where local movers and shakers would build stunning homes on its curvelinear, palm-tree-lined streets. In order to attract buyers he built "model homes" that showcased the skill of his designers and builders. These were not model homes in the modern sense, they were demonstration houses that highlighted the quality, design and modern conveniences that could be incorporated into any of the custom homes built in Encanto. The "Indian House" as it was known, is one of these model homes. Built in the Pueblo Revival style, it provides us with a distinctive impression of the pueblos that dot the New Mexico and Arizona landscape. The house is constructed of block, but designed to look like plastered adobe with uneven surfaces and rounded corners and parapet walls. Originally wood beams, known as vigas, protruded from the roofline and rustic wooden ladders tied the various levels together.
The Pueblo Revival style grew in popularity largely due to hotelier Fred Harvey's romantic view of the Southwest and its native people. In the late 1800s, Harvey started a chain of hotels along the Atchison, Topeka & Santa Fe railroad line, which helped spur tourism to the Southwest. His landmark hotels, such as La Posada and La Fonda in Santa Fe, New Mexico and others including El Tovar at the Grand Canyon, provided visitors with comfortable accommodations and an idealized notion of local architectural traditions. His popular "Indian Detours" — coach tours that took visitors into Indian Country — showcased Native American arts and crafts that travelers of the time found irresistible. The fever for Indian art and design that spread across the West is epitomized by The Indian House, which stands as a noteworthy example of this style.
Side note: this house is right around the corner from the Joe Barta House I featured in another blog post.