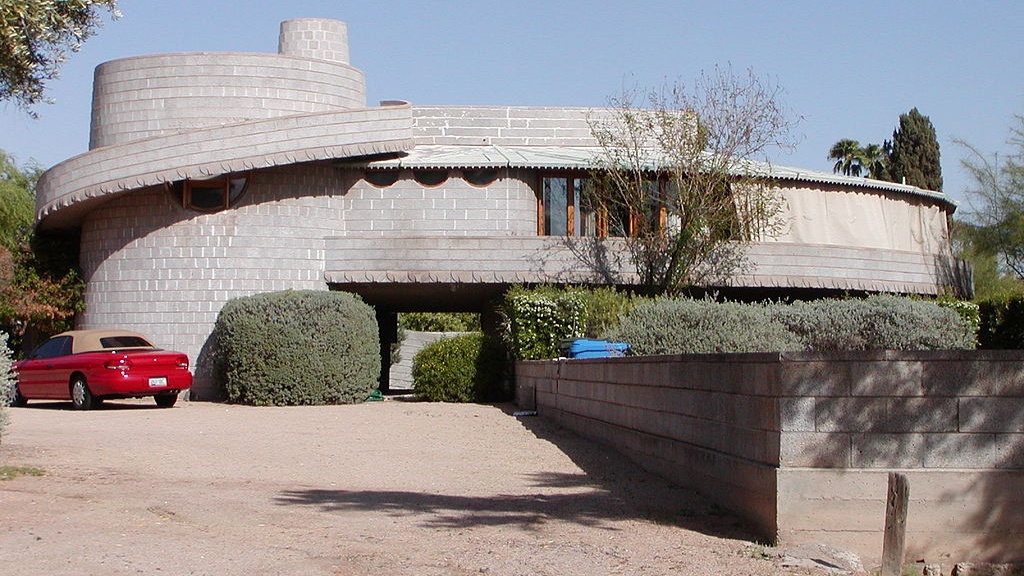 5212 E. Exeter Boulevard
The David and Gladys Wright House could certainly be considered one of the most important Wright-designed buildings in Phoenix, which makes the fact that it was almost torn down by developers impossible to comprehend. Thankfully for us and the world that did not happen, but the future of this amazing place is still not quite settled. A few years ago I shared a great article by Nora Burba Trulsson from Houzz.com about the house and its still a great article with wonderful photos of this largely original, untouched home. Since that article was written, the house changed hands again, now owned Benson Botsford LLC. Two architects associated with the firm, Bing Hu and Wenchin Shi, are personally renovating the property with plans of installing a copper roof — part of the original plan for the house that was never completed. They also requested the home be listed on the National Register of Historic Places, and it was in January of 2022. Now this iconic home is protected from future attempts to demolish it!

Photo: Walt Lockley, Wikimedia Commons.