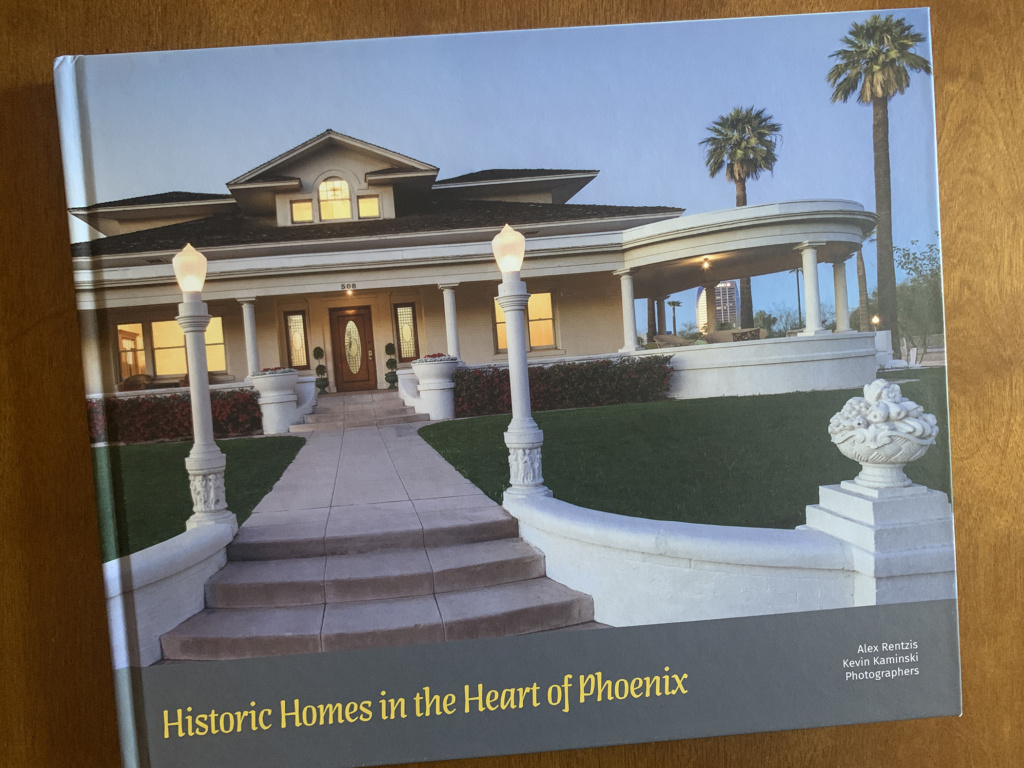 Historic Homes in the Heart of Phoenix was the brainchild of commercial photographer and historic district resident, Alex Rentzis. With my help, we pulled together a team of volunteers to photograph, research and write about homes in four of Phoenix's historic districts: Willo, Roosevelt, Encanto-Palmcroft and FQ Story. Each district is represented by six to eight homes, some incredibly elegant and some humble. Where we could, we highlighted the restoration process and the "before and after" photos. We tried to provide a good cross section of size, style and condition, and all homes were approached with respect regardless of "wow" factor.
Our goal was to tell the story of Phoenix's historic districts to a wide audience and to generate in that audience an interest in learning more. We certainly accomplished that goal — we have sold books to people who live throughout the valley and as far away as Rhode Island, and the feedback we have received was amazing. We heard from many that they had no idea what was hiding in plain sight in downtown Phoenix and that the book features prominently in their homes because they are proud that Phoenix has a history. We also wanted to show that these districts are living, breathing neighborhoods populated by people who take immense pride in the fact that they are preserving a little piece of that history.
Books are available for sale exclusively through Valley Coffee Company, 100 W. Portland St., Suite 108.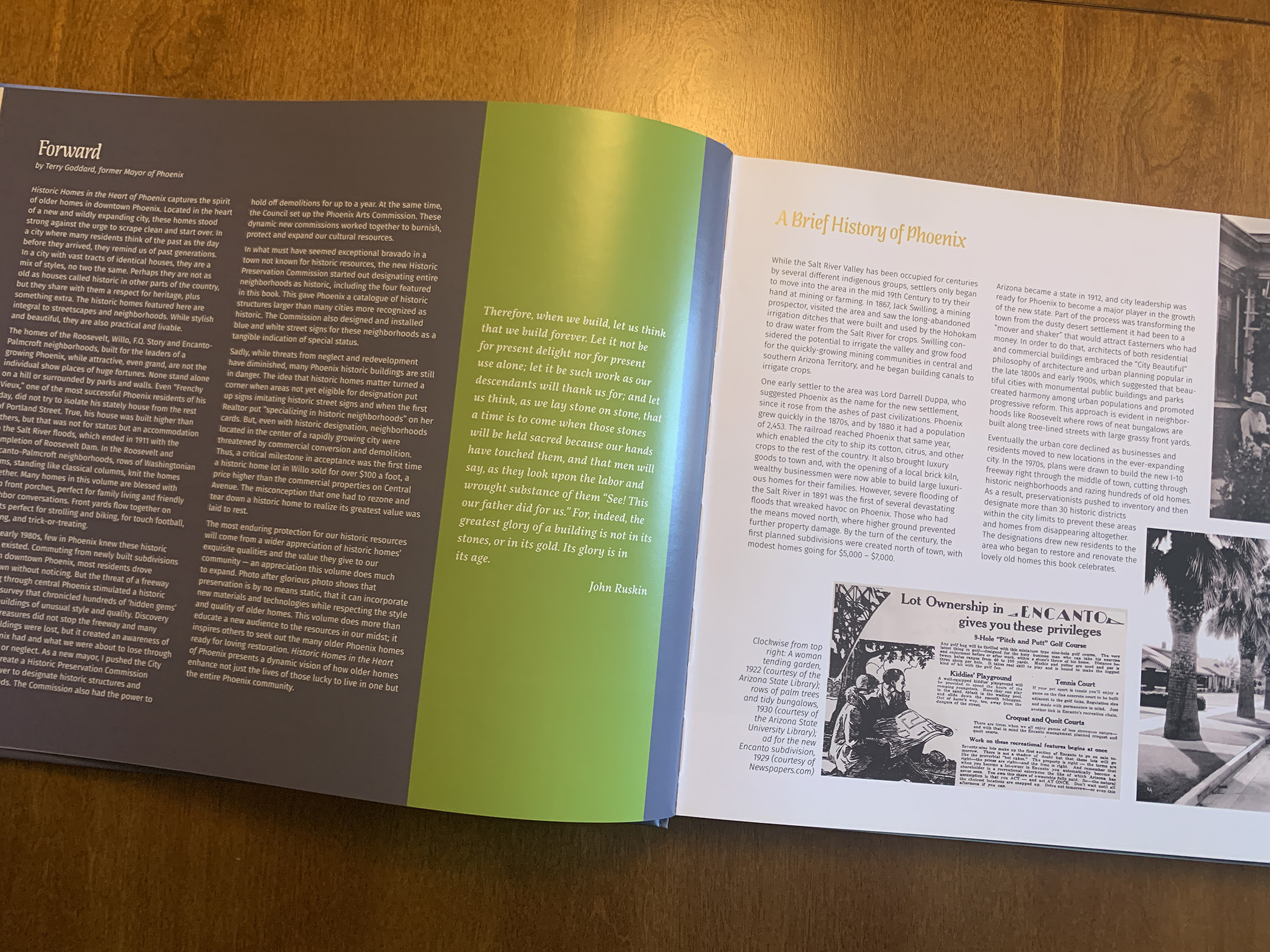 ---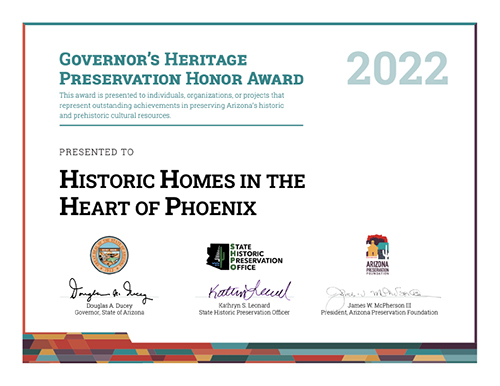 Historic Homes in the Heart of Phoenix has won a Governor's Heritage Preservation Honor Award!
From the committee: "It is my pleasure to inform you that Historic Homes in the Heart of Phoenix, has been selected to receive a 2022 Governor's Heritage Preservation Honor Award.  On behalf of the State Historic Preservation Office and the Arizona Preservation Foundation, I wish to thank you for the contribution you have made to the preservation of Arizona's unique heritage!"