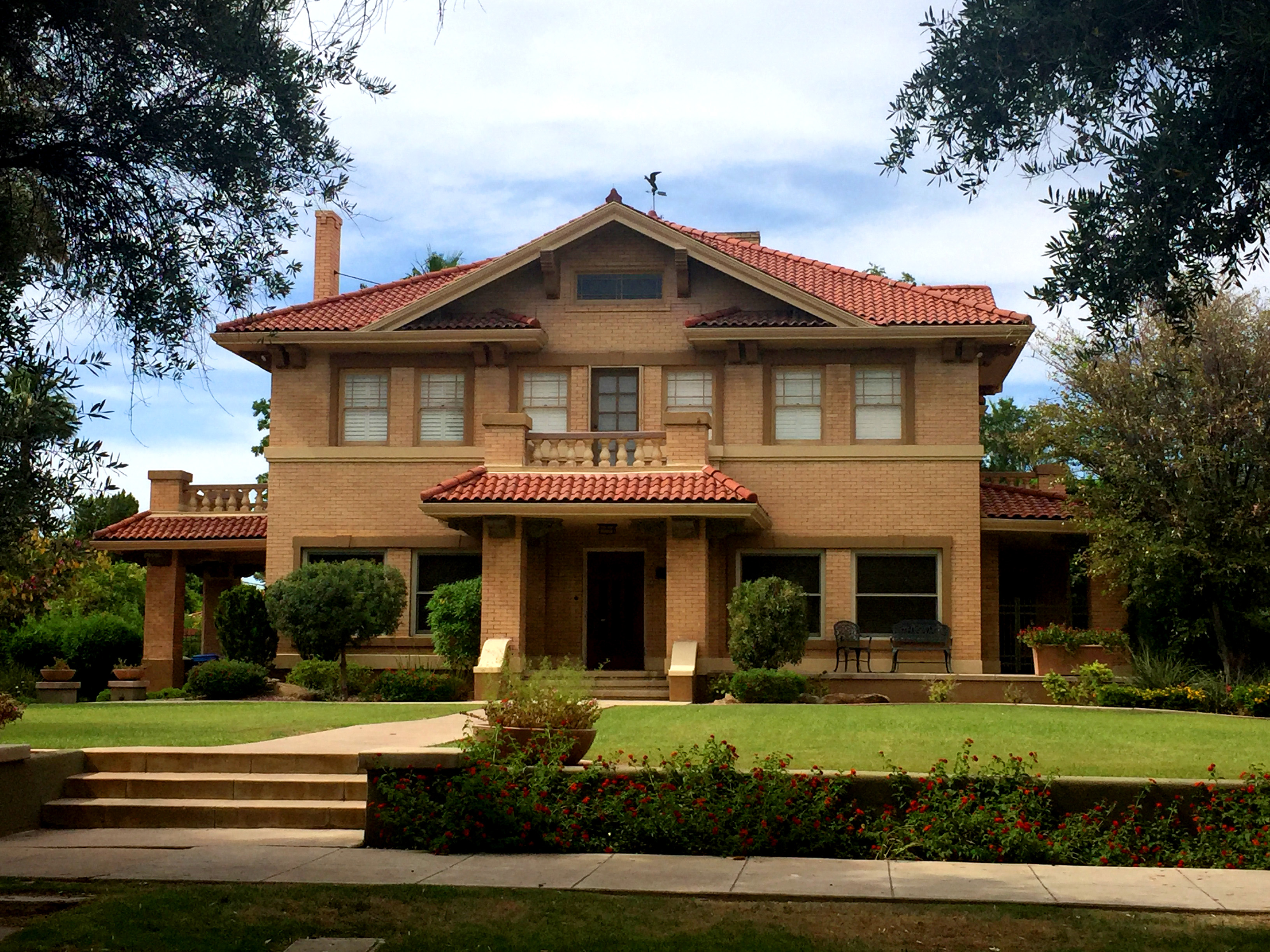 94 E. Monte Vista Rd.
Salim Ackel was a Syrian immigrant, businessman and local mover and shaker. He arrived in the valley in 1892 where he grew a small supply business into a successful emporium known as the Phoenix Seed and Feed Company. He built the Jefferson Hotel in 1915 (now known as the Barrister Building) at the corner of Central and Jefferson. (AKA The Psycho Building because the opening scene of Psycho was filmed there.)
In 1920 he built a large home — over 5,000 sq. ft. — in Phoenix's Alvarado Neighborhood. This unique home is described on the National Register of Historic Places as "Neo-Colonial, with significant design reference to Italian Renaissance and Prairie School detailing." You can see the neo-colonial aspect in the symmetrical 2-story facade, the Italian influence is evident in the balustrades and details and Prairie Style in the strong horizontals and deep overhangs. The Ackel home was, in its day, one of the showplaces in Phoenix — where the elite went to dance the night away!