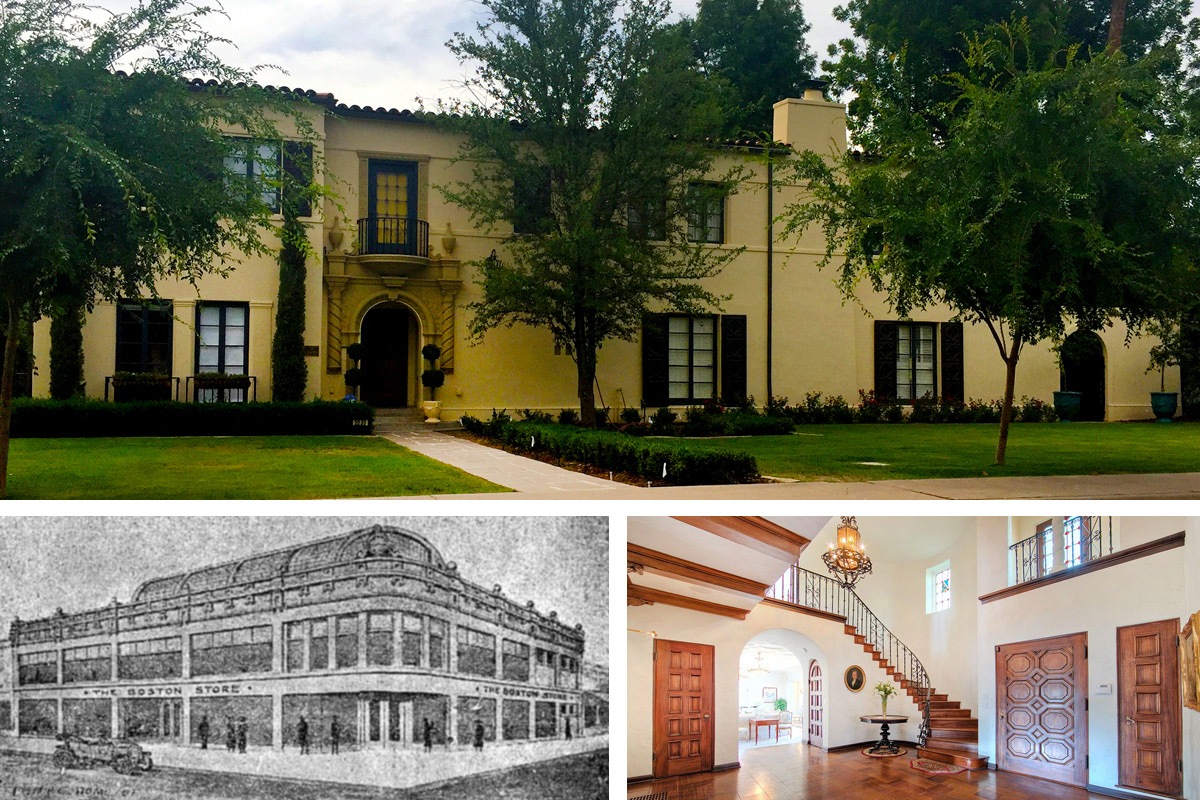 2220 N. 9th Ave.
Nathan Diamond was a Polish immigrant and the founder — with his brother Issac — of Diamond's department store in 1897. The brothers came to Phoenix from El Paso where they had a successful dry goods store. Their Phoenix store was originally known as The Boston Store and, along with Goldwaters, was the posh shopping destination in downtown Phoenix. Diamond's eventually expanded to 12 stores throughout the Southwest when it was sold to Dillards in the 1980s.
In 1931, Diamond built a 4,900-square-foot, 5-bedroom Mediterranean Revival home in the Encanto-Palmcroft neighborhood of Phoenix. Costing $17,000 to build, it has an elegant 2-story foyer with a sweeping stairway and hand-carved doors imported from South America. The exterior features multiple diamond-shaped details in the shutters and the stained glass behind the Juliet balcony, as well as a hand-carved stone arch decorating the entrance. Diamond held elaborate parties here in the huge ballroom; Guests were greeted at the door by the sound of a string quartet playing on the small balcony above the entrance, which was only accessible by a ladder hidden in the closet to the right of the front door. The house also boasts a full basement where the family stayed cool in the hot Phoenix summers.
Historic image courtesy of thedepartmentstoremuseum.org, interior image from zillow.com.