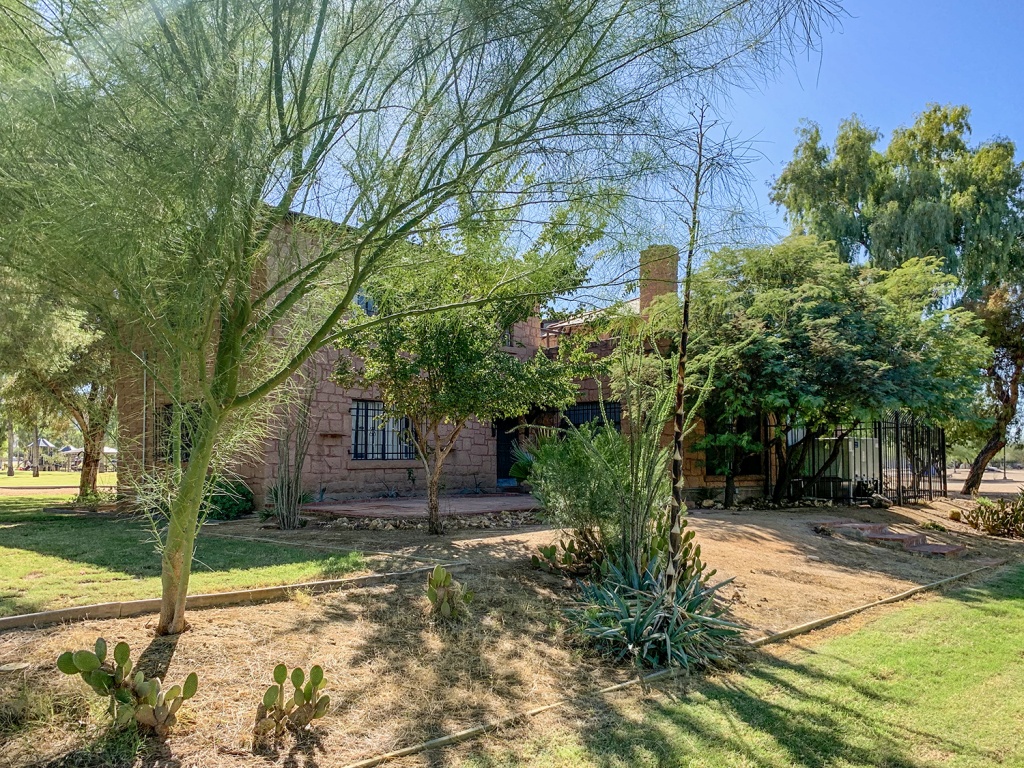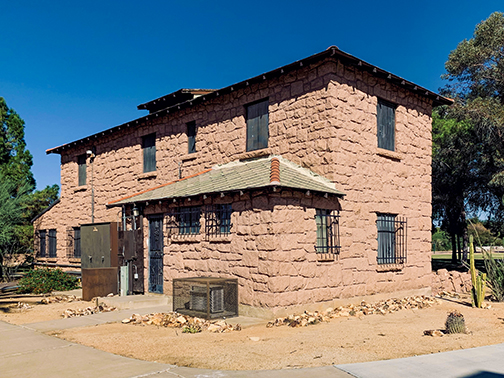 1346 E. South Mountain Ave.
In 1925 the population of Phoenix was just over 30,000 and the city limits lay over 6 miles north of what is now South Mountain Park. In that year, John and Helen Albrecht purchased 36 acres of citrus and date groves south of the Highline Canal and began construction of their two-story Mission Revival home. The house has 5 bedrooms — each with its own bathroom — and is built of tufa, a volcanic stone that is lightweight and soft, making it a good building material. The fireplace in the main sitting room and the archways are also made of tufa.
The Albrechts called their home Rancho Ko-Mat-Ke, and I went down a bit of a rabbit hole trying to find the origin or meaning of that name. An AZCentral article states that the phrase means "hump-turtle's back" in the O'odham language. However, a small town in the Gila River Indian Community is called Komatke (Komaḍk in O'odham) and according to its Wikipedia page the name refers to the Sierra Estrella Mountains. I also found a 2017 article in the Arizona Republic that suggests the name refers to "a blue hazy mountain" and may have been an early name for South Mountain Park, which brings us full circle, doesn't it? If any of you have additional info on the meaning of Ko-Mat-Ke, please leave a comment!
The family rented rooms in their "spacious country house" to vacationers from October through June for $35-$70 per week. The property had areas for shuffleboard, badminton and croquet, as well as glassed-in sun porches and views of the city to the north. John Albrecht died in 1945 and the property changed hands several times before being acquired by the city of Phoenix in 1972 and repurposed as the Southern Division of the Phoenix Parks Department. You can find the house today in Circle K Park at 13th St. and South Mountain Ave.
Historic photos by McCulloch Brothers Inc. 1940. Courtesy of ASU Libraries Digital Repository.